RHS Senior Claims the Title of the Wrestling Champ
In Renton High School, we have a champion among us: Jericho Jose. I interviewed him, which is important because he is a 2a KingCo League Champion and attends our very own high school as a senior.
1: How will you measure the success of the person in this position?
"I would see this as the first stepping stone, there's more to come, there's more to strive for." 
2: What are some of the challenges you expect the person in this position to face?   
"I would say Harder competition"
3: Can you describe a typical day in your life?
"I wake up, put on some clothes, eat breakfast, drive to school, finish school, go to practice, die,  take a shower, go home, eat, sleep, repeat."
4: Where did you work and what did you do for the position you're in right now?"
I practiced hard, a lot of blood, sweat, and tears."
5: Who are your idols?
"Alex Huynh, Iron Man, President Barack Obama, Daniel  
Viallobos, Matt Werner, Thomas Josue, Jimmy Tran." 
6: How many hours have you worked for this?
"Too much to count. Maybe like at least one." 
7: When was the first time you wrestled? 
"The first time I wrestled was in the 6th grade." 
8: What is your favorite move? 
"Double legs."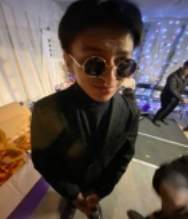 9: What is something you want to say to everyone reading this article?
 "Join wrestling. It will help you in the long run. It teaches you immense discipline so everything in life will be easier." 
Well, there you guys have it: our interview with Jericho Jose! He is a very hard-working young man and is going to strive for something harder. If you want a conditioned body and healthy hobbies, commit to wrestling and be a part of the wrestling culture.