Renton High School Track and Field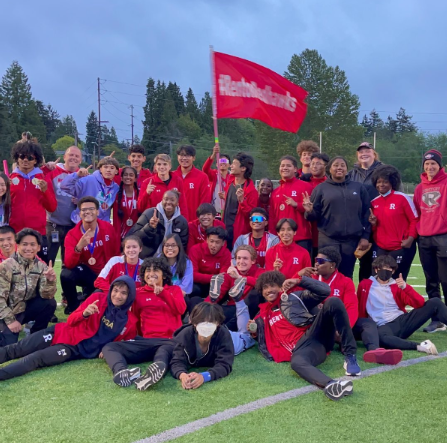 The Renton High School track team is coming off of last season, which was a remarkable season for them as the boys team were the KingCo 2A champs. Today I decided to conduct a short interview with sprinter and member of last year's team, La'neja Butler, on what being a member of the Renton High School track and field team is like. I chose La'Neja specifically because I felt like I can gain some great insider information from an actual player on what the overall experience is like and I felt like La'Neja was the perfect person to conduct this interview with.
Interview
What is your name, grade, and how long have you been running track for?
"La'Neja, 10th grade, and I've been playing for 3 years."
What is your team record this season?
"Nothing, yet." (Article was written before any track meets occurred.)
Since we're still in the beginning of the season, what's one thing that you're looking forward to this season?
"I'm excited to meet new teammates, and I look forward to working with everyone to reach new Pr's (personal records.)"
Tell me, what are practices like for the track and field team. Are they fun? And do you enjoy them?
"Most of the time would be spent running. We have a footwork warm-up, and people were split into different groups depending on their running. Warm-ups turned into something fun everyone on the team came together to do and created a fun team atmosphere."
One thing that I really wanted to ask was the chemistry between everyone on the team. What is it like?
"We're all pretty close to each other. I'd say that we're all kind of like siblings to one another. We all try to encourage each other to try our best and to achieve our goals.
Lastly, if you could give any advice for any of the sprinters out there, what would it be?
"Keep putting in the work. People will notice your hard work."
That concludes this interview. We gained some pretty cool and interesting knowledge about the track team. I'd like to thank La'neja for letting me conduct this quick little interview. If you'd like to join the track and field team, just sign up through FamilyID and check in with the athletics office for further information.
Thank you for reading this interview piece and have a great day!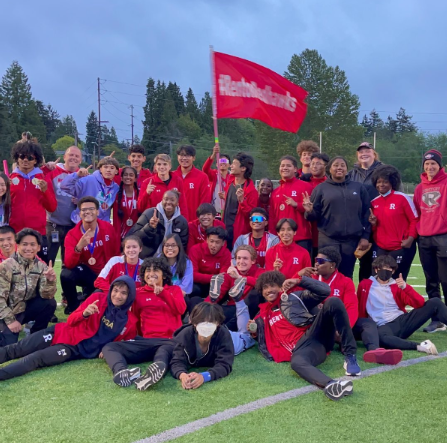 A photo of the 2022 Renton High School track and field team.
Sources:
Renton High School track and field instagram (2023, Jan. 27)