RHS Multicultural Show 2022 – Behind the Acts
With the return of in-person school also comes the return of the RHS Multicultural Show. In the RHS Multicultural Show, many clubs, such as ASU (Asian Student Union) and BSU (Black Student Union), work hard to feature a multitude of performances from various cultures. Every year the set of performances is different, but, sadly, they missed out on their 2021 year because of COVID. However, this just means that this year's performance was even more anticipated than usual. While persevering through constant practices and the pandemic's restrictions, RHS students' efforts definitely showed in their performances. The dances and songs were stellar, but it's easy to forget about the rich culture behind each act. So, without further ado, let's delve deeper into the history of the 2022 RHS Multicultural Show! (Note: The "blurbs" are descriptions written by the groups themselves for the 2022 Multicultural Show pamphlet given out during the night shows.)
VSA – Fan Dance
With relics that date back as far as 600 BCE, this marks the beginning of when dancing became a big part of Vietnamese culture. With the use of "extravagant costumes, heavy make-up and Nhã Nhac ('elegant' music of the Imperial Court) tunes," beautiful traditional performances are made, such as the Fan Dance. With its origin believed to come from open meadows, dancers work to imitate flowers that gracefully fly through the wind like how they would out in the wild. This is done with at least 4-5 dancers with one or two fans each of their hands, as VSA has displayed with their stunning performance. Wearing traditional "Áo Dài" and mixing both modern and traditional fan movements, VSA's fan dance truly represented Vietnamese culture effectively. Blurb: "VSA (Vietnamese Student Association)'s fan dance is a way to showcase Vietnamese culture at Renton High through student creativity by allowing us the freedom to create choreography. The dance embodies elegance and is a unique art form done with both modern and traditional style."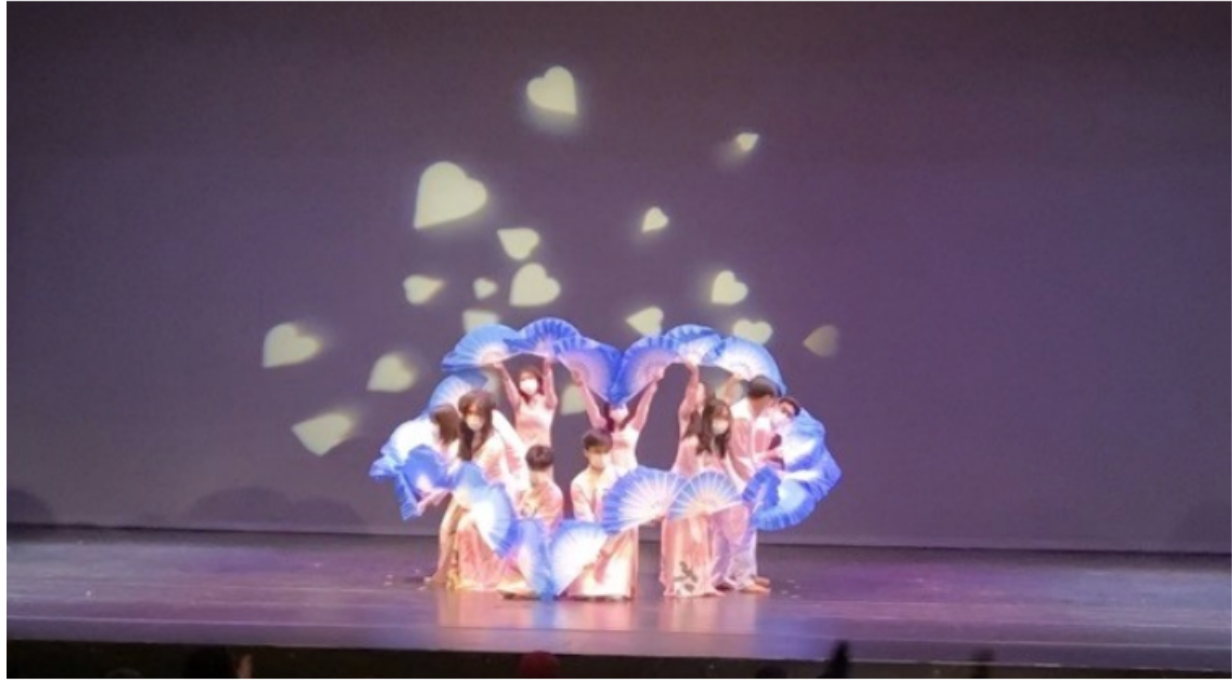 Allison Gumiran – "Killing Me Softly"
Although popularized by Roberta Flack, "Killing Me Softly" is originally a rather straightforward song mixed with metaphors to tell a story about a woman who went to see a talented performer. The woman in question is Lori Lieberman and the performer is Don McLean. When at his concert, Lieberman felt as though his songs were perfectly describing her emotions. (i.e: Strumming my pain with his fingers; Singing my life with his words). It's safe to say that Allison's Tagalog rendition wowed the audience with her incredible singing skills. Blurb: "Allison Gumiran will be singing the Tagalog version of "Killing Me Softly". The song has a lot of metaphors which she believes captivates the music culture of the Philippines."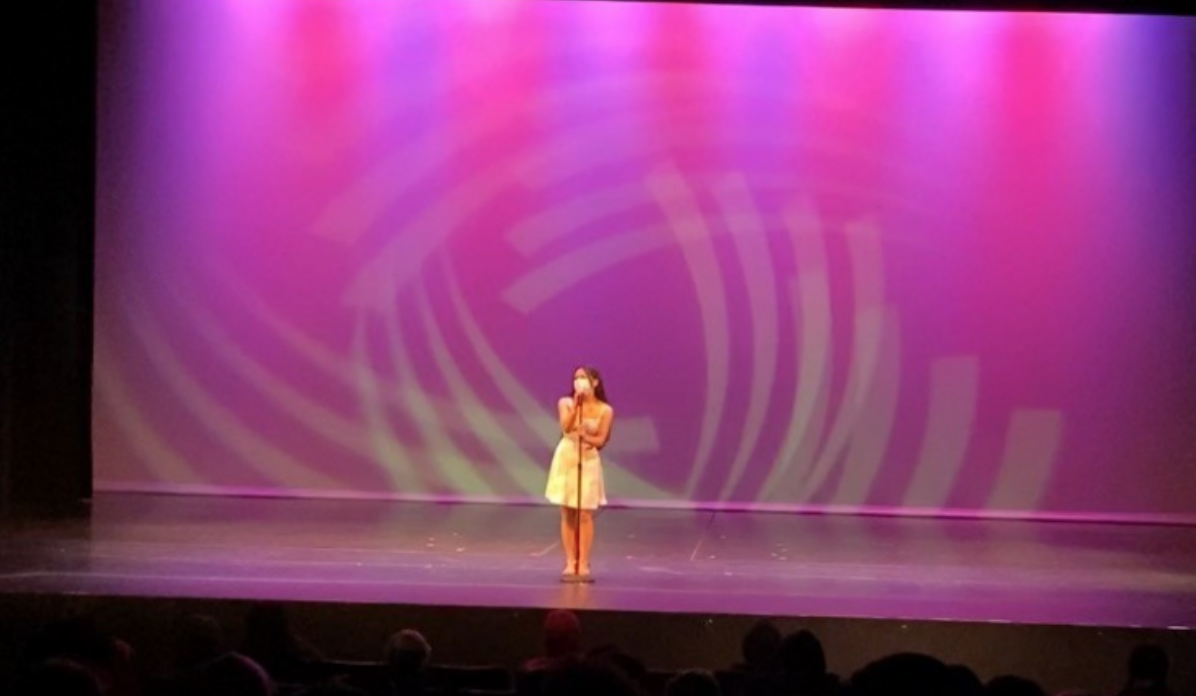 VSA – Hat Dance
As discussed before, traditional Vietnamese dancing has been a part of Vietnam's culture for many years. The same origins of Fan Dance are shared with the Hat Dance. With each dancer starting with a large bamboo hat, they flow with the beat as they skillfully toss and dance with those hats. They also exchange hats with each other, creating a fun atmosphere. But, this dance isn't solely for entertainment. The bamboo hats help honor the farmers who've worked over many years to harvest and provide grains to many citizens. VSA's hat performance perfectly represented Vietnamese culture, especially with their background choice (a burning sun in the corner, as Vietnam is always quite hot and sunny). Blurb: "VSA (Vietnamese Student Association)'s hat dance is a way for individuals to express their creativity and tie it to Vietnamese culture at Renton High. It's a traditional dance but with hints of individual creativity incorporated."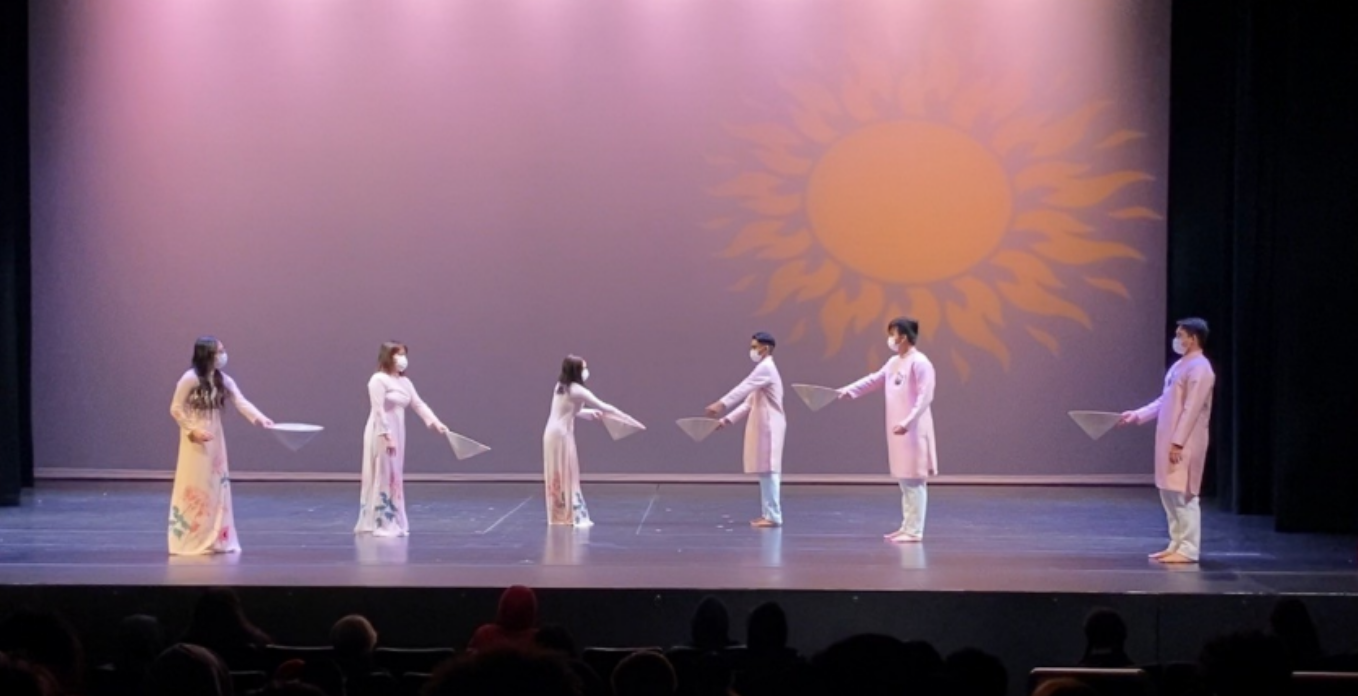 RHS' LSU
performed a combination of many dances in order to represent a variety of Latin cultures across the world. Their variety of fun music choices also means that each dance has separate moves and origins. For example, the Payaso De Rodeo is an upbeat Mexican line dance to the song "Payaso De Rodeo" by Caballo Dorado. This dance incorporates slides, turns, and steps into a delightful line dance. Another example is cumbia, which is originally a Colombian folk dance and is Colombia's national dance/music. Cumbia is very popular, as it is widely known in the Latin music mainstream throughout South and Central America. Using these two dances, plus merengue, zapateado, and reggaeton, Mixed Hispanic definitely brought up the energy in this year's Multicultural Show.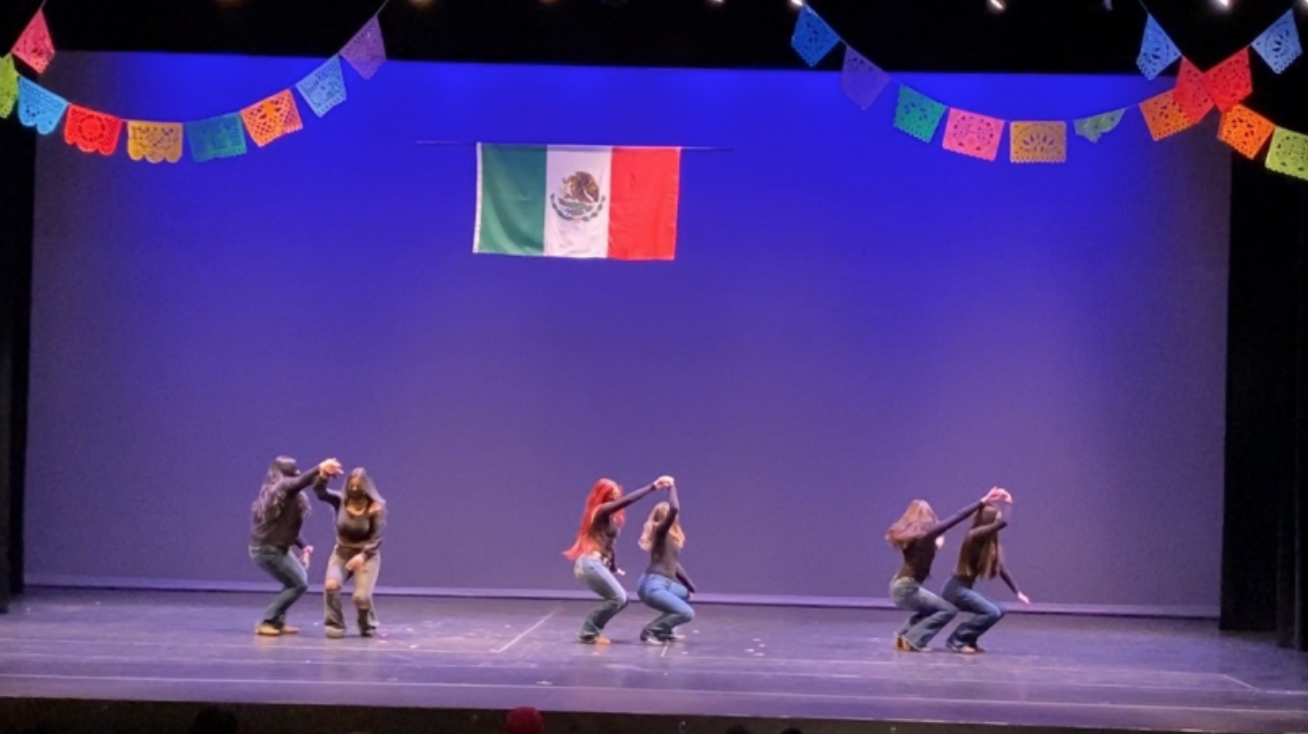 ASU – Umbrella Dance
Symbolizing wealth and honor, the Chinese umbrella dance is a graceful performance including the use of decorative paper/silk umbrellas. Although quite popular in the Han Dynasty (206 B.C.E.-220 C.E.), umbrella dance is no longer used as a traditional folk dance. It is more widespread in other Southeast Asian countries, such as Japan. With elegance and grace, ASU's umbrella performance resembled blossoming flowers, which awed the audience. Blurb: "Chinese umbrella dance is a folklore dance that has roots in the Han Dynasty. Umbrella dance symbolizes peace, love, and unity."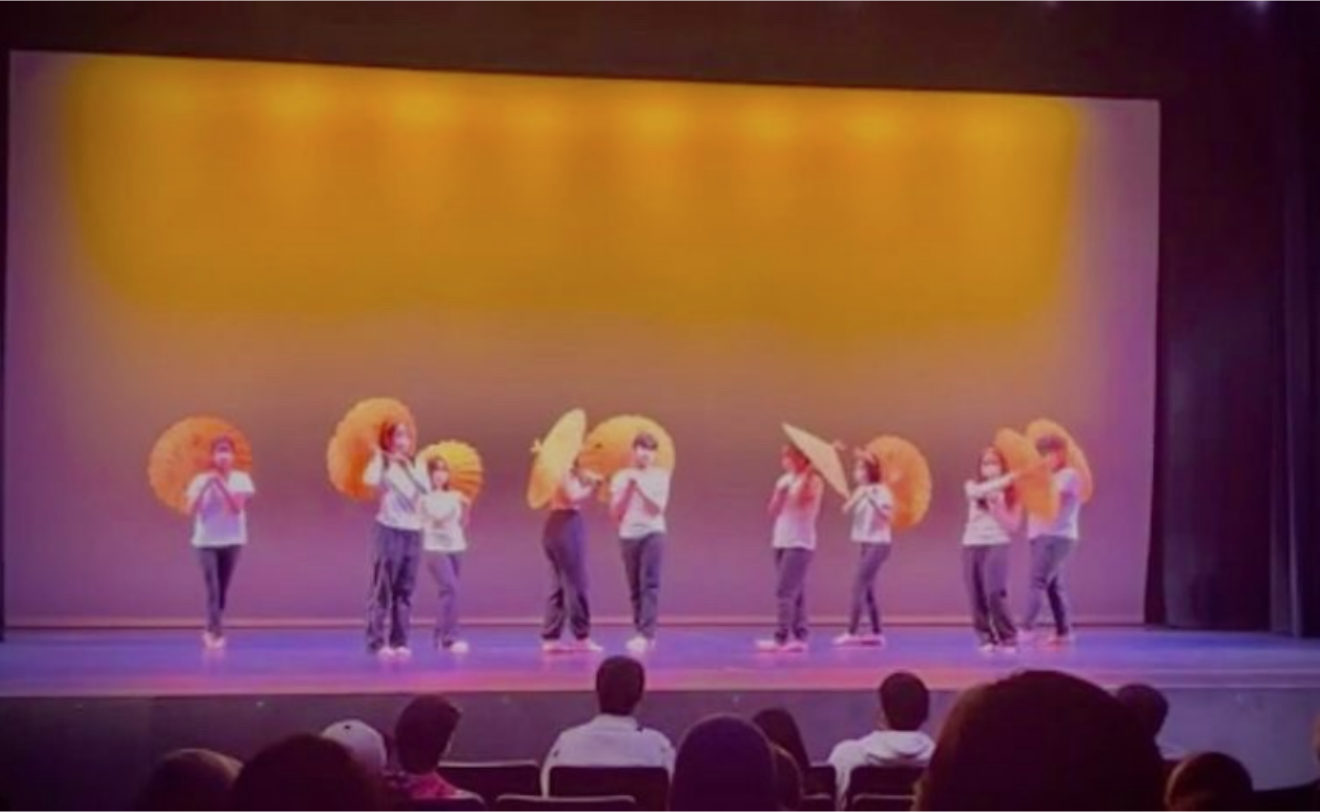 FSU – Cotillion
A "cotillion", also known as a "debut", is a fun traditional Filipino celebration of a woman's 18th birthday. It represents her coming of age into adulthood. After several months of practice, a group of young ladies and their partners waltz together to impress their audience. FSU executed this concept wonderfully as they danced in their partnerships. Blurb: "The cultural significance of cotillion is it celebrates the transition from being a girl to woman. Just like how you become an adult when you turn 18; cotillion is the same concept for Filipino culture. We chose to do this for the multicultural performance because it showcases the importance of womanhood in the Philippines."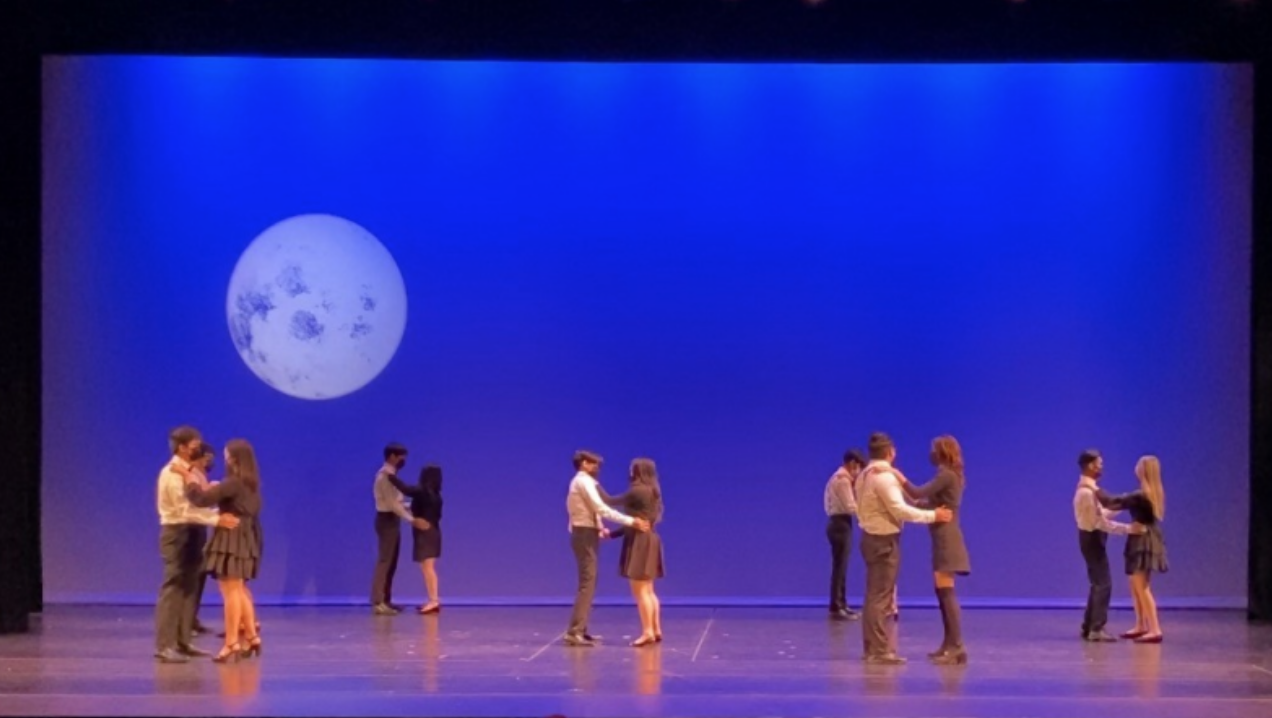 FSU – Candle Dance
FSU's Candle Dance, traditionally known as "Pandanggo Sa Ilaw", is a beautiful Filipino dance that illustrates the romance between a man and a lady through the use of candles, which symbolizes the light of fireflies. The word "pandanggo" comes from the Spanish word "fandango", which is a popular Portuguese dance. However, there is still a difference. Candle dance requires balance and precision as the female dancers have to balance candles on their heads and the back of their hands. As they flow with grace, they also incorporate lively steps, which creates a stunning performance. Blurb: "Candle dance is a very popular folk dance in the Philippines. It is said to have originated from Mindoro, the seventh-largest island in the Philippines. Candle dance is a Filipino tradition where the candles symbolize the fireflies and how it portrays a young man's courtship to a maiden who caught his interest."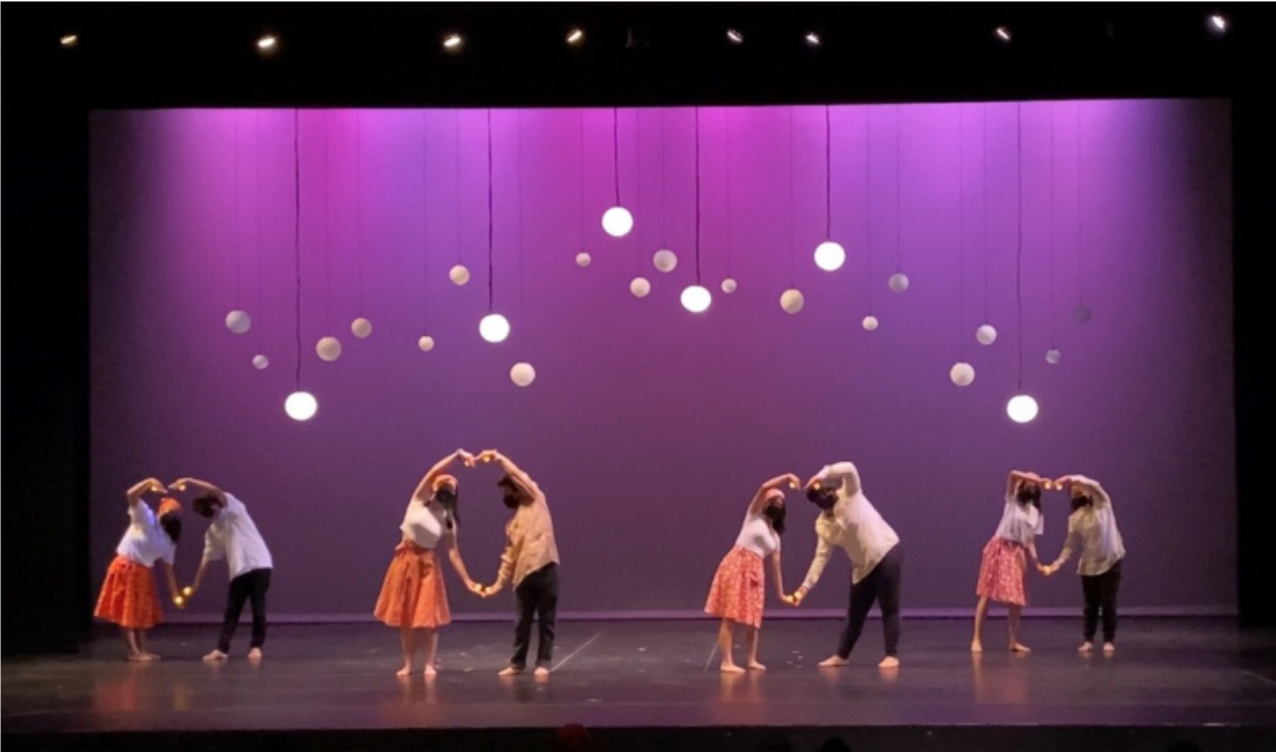 K-Pop – Various Dances
Performing "Go Go" by BTS, "Stereotype" by STAYC, "Snapping" by Chungha, "HALA HALA" by ATEEZ, and "Fancy" by TWICE, K-Pop club brought a modern vibe to a show dominated by traditional dances. While the main focus in the show was the dance, the songs still hold meaning. For instance, one of the members of BTS explained what their song "Go Go" means. He stated "It's about how our young generation are living their lives with low expectations and standards so people are upset with reality; they have little hope and there's so much economic hardship. We wanted to say something about it and emphasize to the world that it's not their choice, but brutal reality that forces people to live and spend as if there's no future." With the K- Pop scene taking the world by storm, it's no surprise that the K-Pop club killed their performance in the Multicultural Show. Blurb: "Starting as a rebellion against Korean entertainment companies, K-Pop is one of the most influential genres of today's generation. K-Pop club shows this through their group members and dance."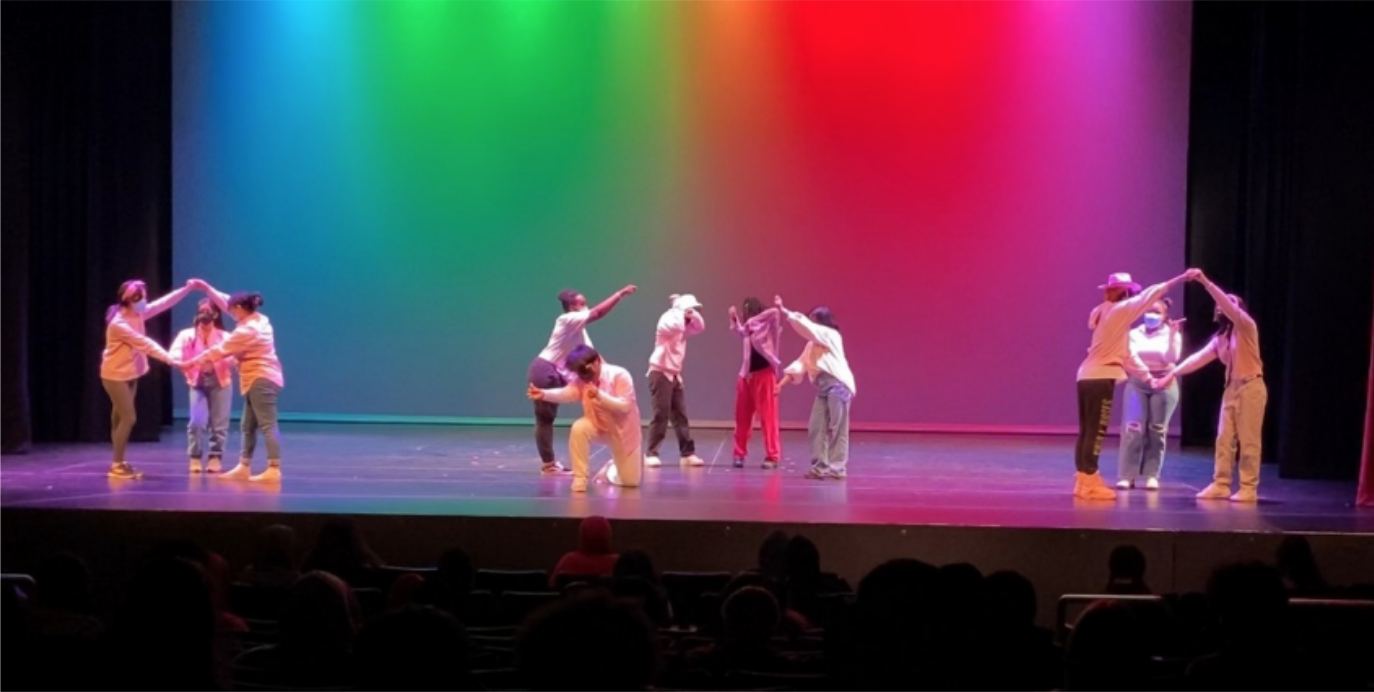 Christina Del Mundo – "Buwan"
"Buwan" is a captivating Filipino love song featuring lines such as, "I don't want to live a life of sadness; 'Cause you're the one that makes me smile" and "Your beauty reaches the moon; Your heartbeat can be heard from space" (English translations). Through these lines, Juan Karlos expresses his adoration and desire for his lover. If you heard Christina sing, then you would definitely feel the love and power of "Buwan". Blurb: "Christina Del Mundo will be singing Buwan by Juan Carlos. It's a love song that shows off the beauty of the tagalog language."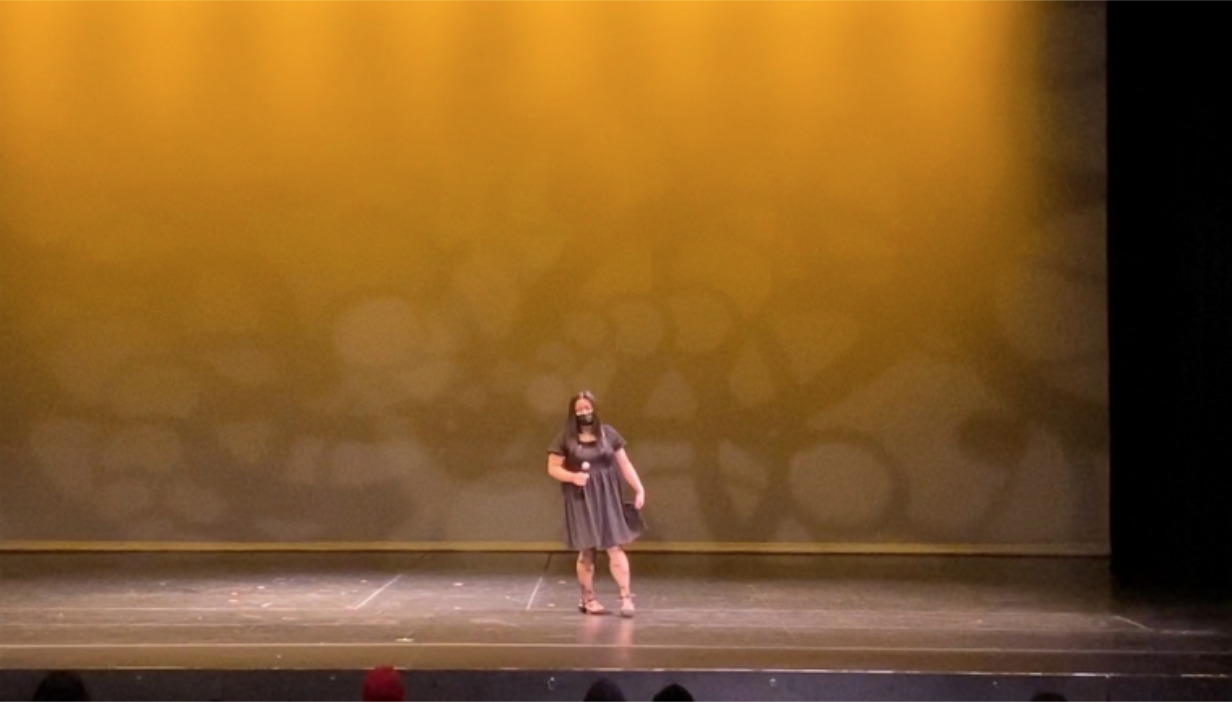 FSU – Tinikling
Incorporating modern and traditional songs, FSU performs the folk dance Tinikling in the show. The meaning behind this fun performance is that using long bamboo sticks, Filipino rice farmers would stop the Tinikling birds from taking the grains that they've grown, which is what is being recreated in this dance. Not only does this amaze the audience with their moves and unique props, but also "represents many of the values that are important to the Philippines such as nature and life." Having to memorize many steps and turns, FSU's practice and efforts undoubtedly shined in their performance. Blurb: "Tinikling is a traditional Filipino dance that involves people dancing on bamboo sticks to music. The dance imitates the movement of the tinikling birds as they walk between grass stems, run over tree branches, or dodge bamboo traps set by rice farmers."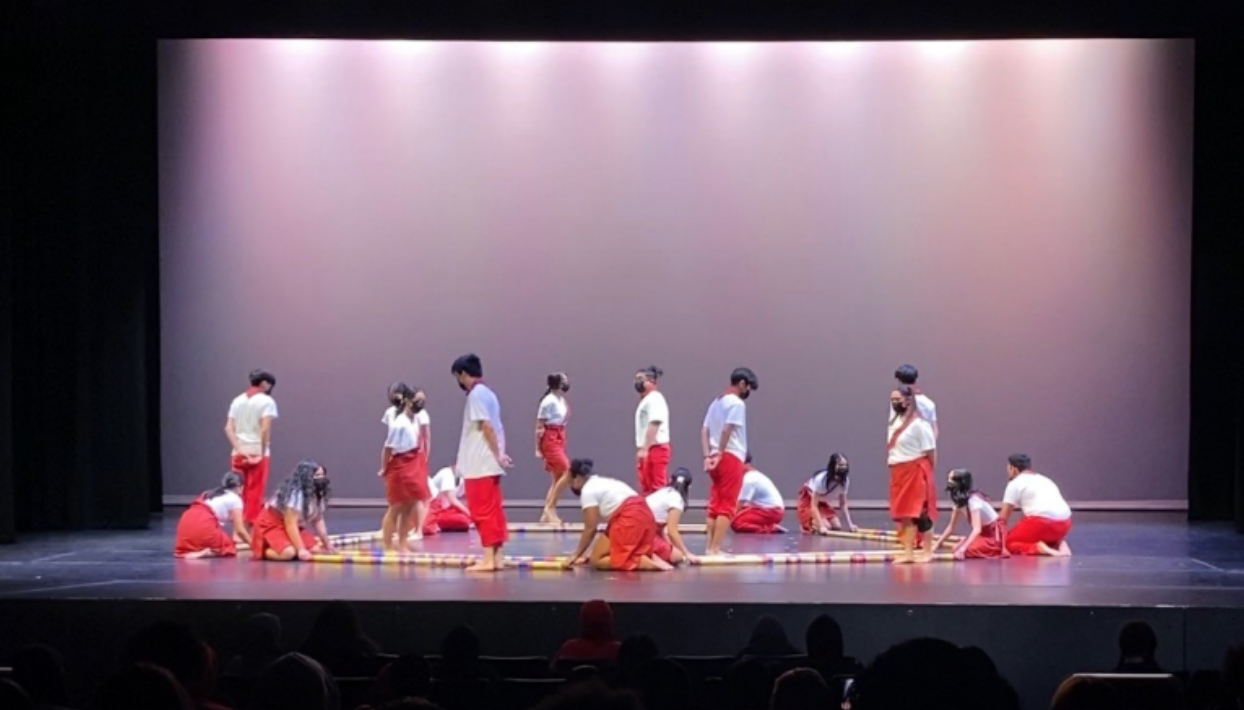 ASU – Fan Dance
Like VSA, ASU worked to provide their own twist to the graceful Fan Dance. This performance also has origins in Vietnam like the first performance. But with different colored fans, they were able to represent multiple-colored flowers along the wind. With their different formations and movements, they were able to give our community another idea of what this elegant dance could look like. Blurb: "This dance is usually done at Vietnamese operas and festivals. Usually taught at churches and temples, this cultural dance embodies the Vietnamese spirit and values."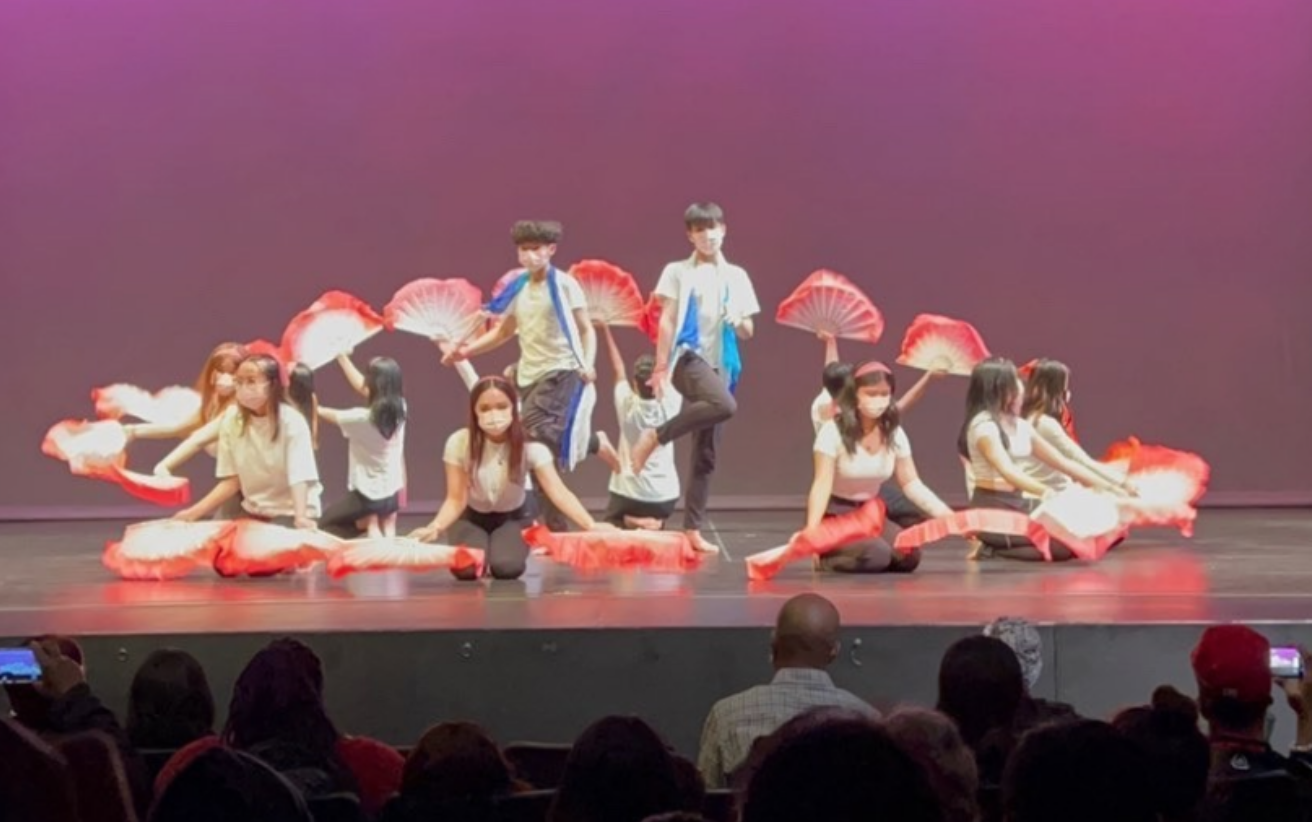 BSU – Step Dance
Closing this year's show with a powerful performance, BSU's energetic "Steppin'" makes sure to end on a high note. Its origins come from African American college fraternities and sororities as a way to gather and show pride for their organizations. To express this, they combine "African folk traditions with popular culture". This includes body-slapping and clapping with elements of military drills, cheerleading, and martial arts. However, not only synchronized movements are included, but various props are also used, as well as loud vocals similar to poetry. After many slow, traditional dances, BSU ended this year's Multicultural Show with a bang. The songs they used and the message they spread certainly left an impression on their audience. Blurb: "This next performance is going to be a showcase taking you on a journey to represent how unique black culture is. From African infused dances to a poetry styled chant, this performance is going to highlight the power of black identity. Are you ready to join the party or what?"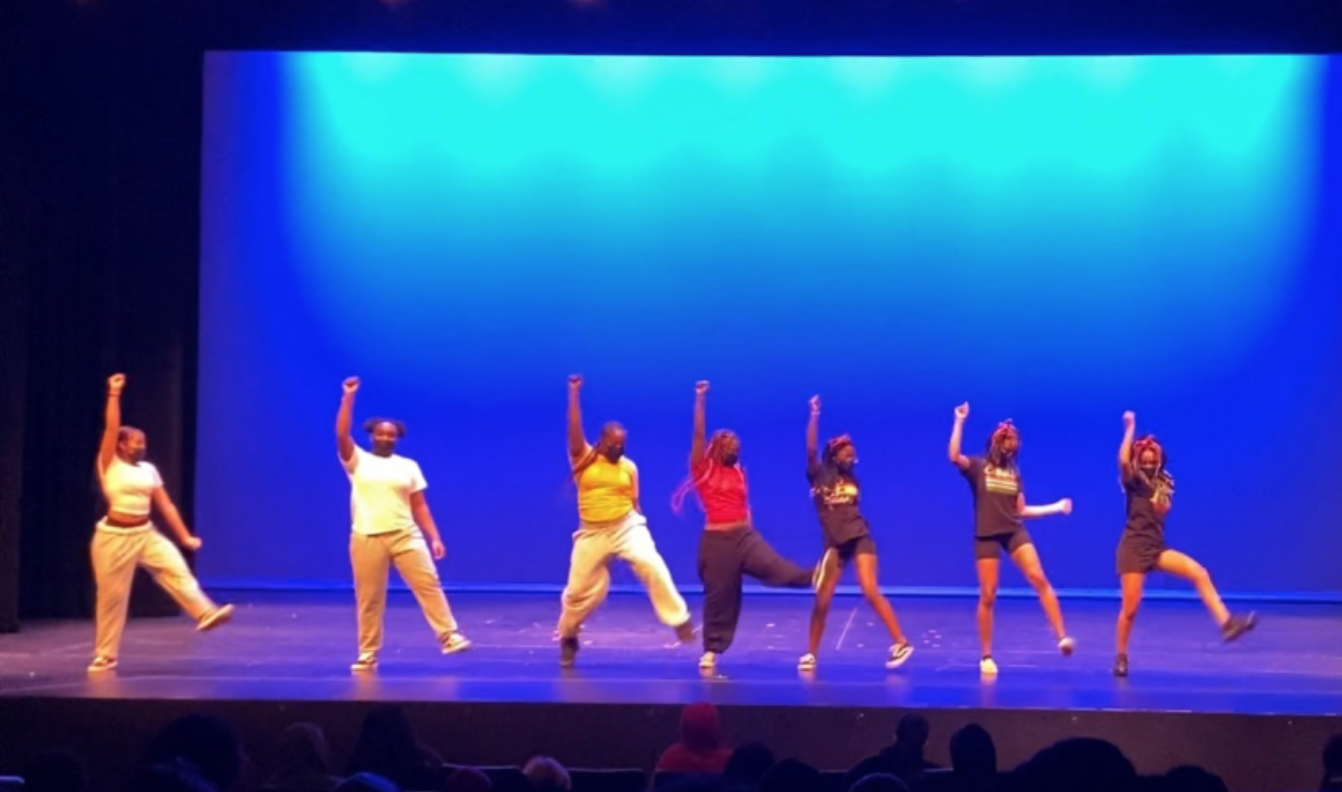 And that wraps up the 2022 RHS Multicultural Show! If you watched this year's performance, you'll know that it was undeniably a once-in-a-lifetime experience. A huge thank you and congratulations to all of the students and teachers that helped make the Multicultural 2022 Show possible. Without the tremendous amount of hard work everyone dedicated to the show, RHS students would miss out on so many incredible performances. But, if you missed this year's show, be on the lookout for the 2022 Multicultural Show YouTube video coming out soon. Plus, there's always next year. Be sure to look forward to the 2023 RHS Multicultural Show and get your tickets then!
Sources:
● VSA:
○ https://www.holidify.com/pages/vietnamese-culture-1318.html
○ https://focusondancingvietnam.weebly.com/main-types-of-dancing.html
● Allison Gumiran:
○ https://songmeanings.com/songs/view/2257/
○ https://www.songfacts.com/facts/roberta-flack/killing-me-softly-with-his-song
○ https://americansongwriter.com/behind-the-song-killing-me-softly-with-his-song-lorilieberman/
● Mixed Hispanic:
○ http://www.pacodayton.org/index.php/about-us/hispanic-culture/13-hispanic-culture/11- hispanic-dances
○ https://moviecultists.com/what-is-zapateado-dance
○ https://elflamencoensevilla.com/en/the-zapateado-of-flamenco-why-is-it-an-essential-in-theflamenco-dance/
● Umbrella:
○ https://learning.hku.hk/ccch9051/group-31/items/show/8
○ https://prezi.com/lhfnwr19wwnf/the-chinese-umbrella-dance/
○ https://chinamarketadvisor.com/chinese-umbrellas-history-and-facts/
● Cotillion:
○ https://mishamedia.com/filipino-debut-cotillion-photos-raechel/
○ https://3ten.org/student-life/2016/03/28/the-tradition-of-the-cotillion/
● Candle:
○ https://pcfitampa.org/pandanggo-sa-ilaw/
○ https://www.reference.com/geography/history-pandanggo-sa-ilaw-ac48f5cbb2522b2c
● K-Pop:
○ https://hallyure.com/k-pop/stayc-break-stereotype-in-the-latest-release
○ https://www.npr.org/sections/now-playing/2021/09/08/1035114554/stayc-stereotype
○ https://theculturetrip.com/asia/south-korea/articles/k-pop-band-bts-have-made-the-bestsong-about-why-its-so-hard-to-be-a-millennial/
● Tinikling:
○ https://www.ncbi.nlm.nih.gov/pmc/articles/PMC6355119/
○ https://alaska.digication.com/jr_carpentero/Final_Research_Paper
● BSU:
○ https://www.britannica.com/art/stepping
○ https://www.stepafrika.org/arts-education/stepping/