Sounders for Renton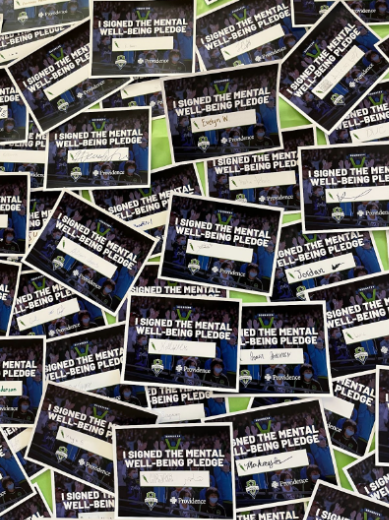 Seattle Sounders have paired up with Renton school District to develop and provide support for youth mental health programming services. The soccer team made the big announcement introducing the deal during an assembly at Renton High School on January 20, 2023.  The assembly was based on the commitment the Sounders were making not only to students, but to the whole community as well. The team is working with the Renton School District to develop, implement, and provide support for a variety of programming and services focused around concrete ways to improve mental health for students.
The assembly was also full of excitement! All of the students got a chance to meet all of the Sounders' amazing talents. The Sounders team was incredible. They were friendly, kind, and very excited to share the big news with us. As the team walked in, surprising the students, the crowds cheered and applauded them. The Sounders gave away multiple shirts by throwing them into the crowds. Not only did they give out shirts, but they gave out soccer balls, autographs, and the most exciting of all were the tickets for the next Sounders game that were given to the whole junior class!
The assembly was a success, and RHS had talented cheerleaders who did an amazing job hyping up the student body. The soccer RHS soccer team, both girls and boys, were out in the crowd showing their school spirit by wearing their soccer uniforms. There were cameras all over the RHS gym and the Sounders brought along their DJ who played really cool songs as well. With all these gifts and surprises, the Renton community is really looking forward to what this program will bring in the future.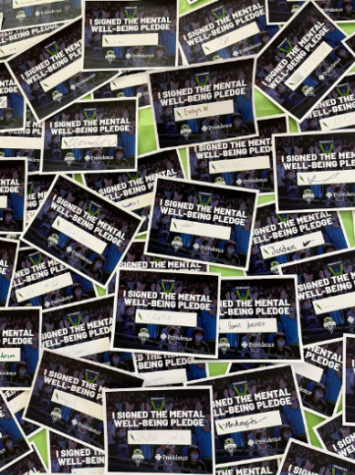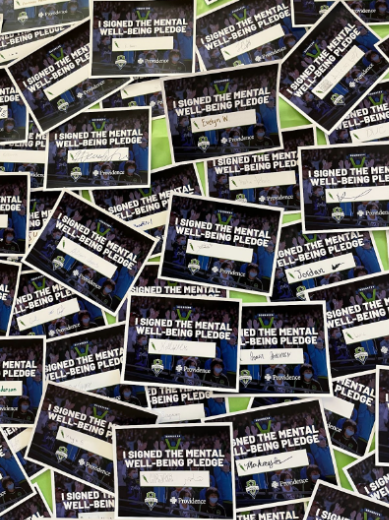 (Image up in the Commons at RHS of the many Students who signed the mental well being pledge)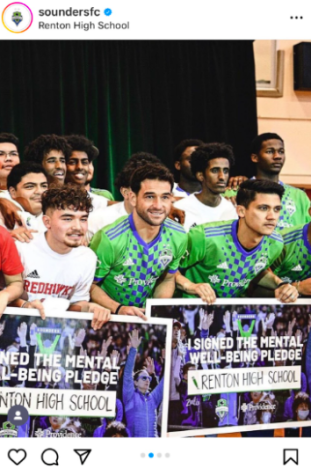 (RHS on Sounders official Instagram page) 
https://www.king5.com/article/sports/soccer/sounders-fc/seattle-sounders-providence-youth-mental-health/281-48f8036c-0916-4c7e-9fb6-1cd1d60a11ea
( Sounders at RHS news link) 
Sources :
https://www.soundersfc.com/news/sounders-fc-and-providence-agree-to-unprecedented-community-focused-partnership